Manage DNS settings – DNS Records
發佈人 Sherry Li, lastmodifiedby Sherry Li 發表於 18 7月 2023 10:42 上午
How to Set Up DNS Records? Free DNS Management - Yuan Jhen
If you don't have a domain name, please click here to register domain.
Step1. Please navigate to Client Area: https://twnoc.net/whmcs/clientarea.php
If forgot the email address to log in, please contact us at

[email protected]

or by dialing +886 2 4499 343.
If forgot your password, please click here to reset the new password to log in.
Step2. After login Client Area, please click "Manage DNS" as in the image below: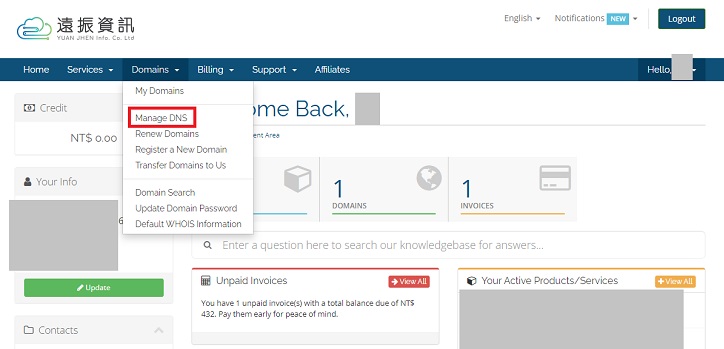 Step3. Click "Add New Zone" at your domain name.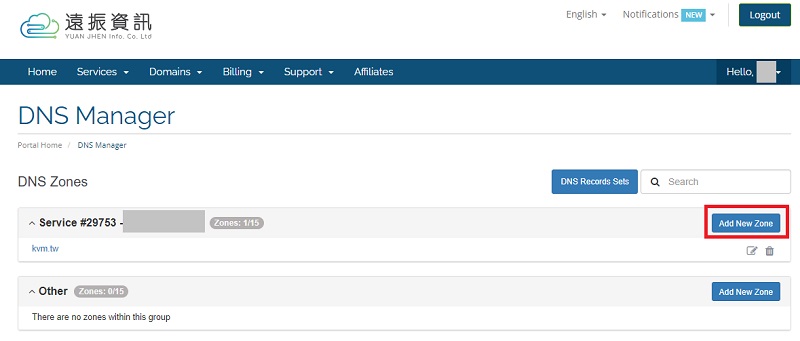 Step4. Input your domain name at Zone Name, and IP input 0.0.0.0 as the image below: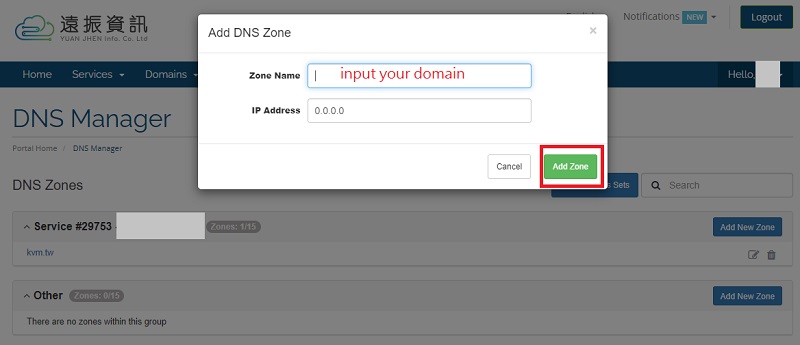 Step5. Choose the image below: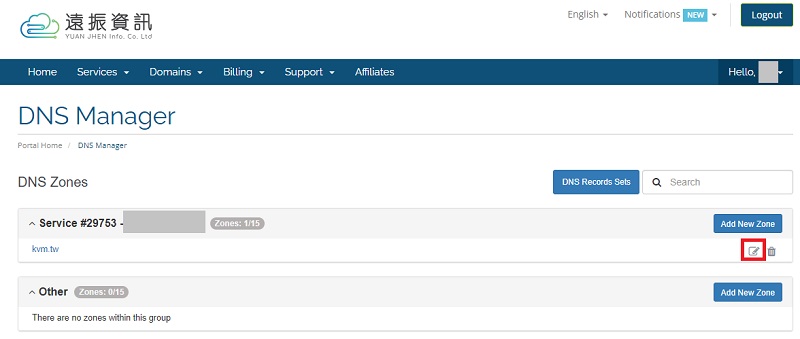 Step6. Choose "Add Record" in the right corner to configure the type of records. Please remember to click "Save changes" to save all the settings.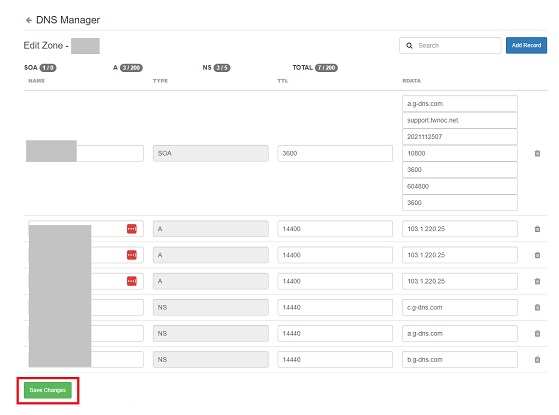 >> Learn more Domain Registration
---