DNS Management Guide (New gTLD & International Domains)
發佈人 Sherry Li, lastmodifiedby Sherry Li 發表於 12 1月 2023 12:03 下午
DNS Management Guide
If you don't have a domain name, please click here to register domain.
Step1. Please login to Client Area at: https://twnoc.net/whmcs/clientarea.php
Step2. After login Client Area, navigate to Domain > My domains.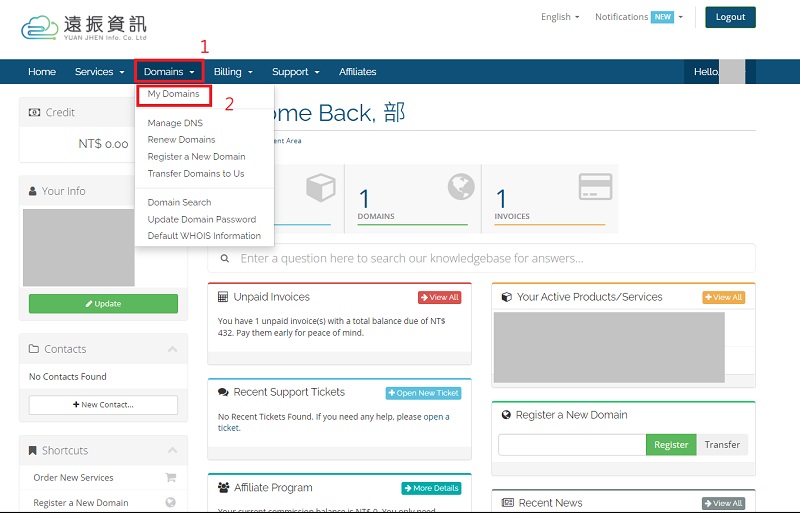 Step3. It will show all the domain purchased at Yuan Jhen. Please click "Active" on the right side of domain.
Step4. Confirm that the current domain points to the registrar's DNS Server by selecting "Nameserver" at the left column, and choose "Use default nameservers (Registrar)", then Save the change by click "Changes Nameservers".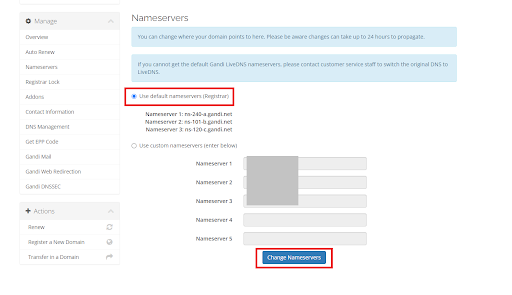 Step5. Please select "DNS Management" from the Manage options menu on the left. Then proceed with the setup procedure. "Click Save Changes" when you've finished configuring DNS management.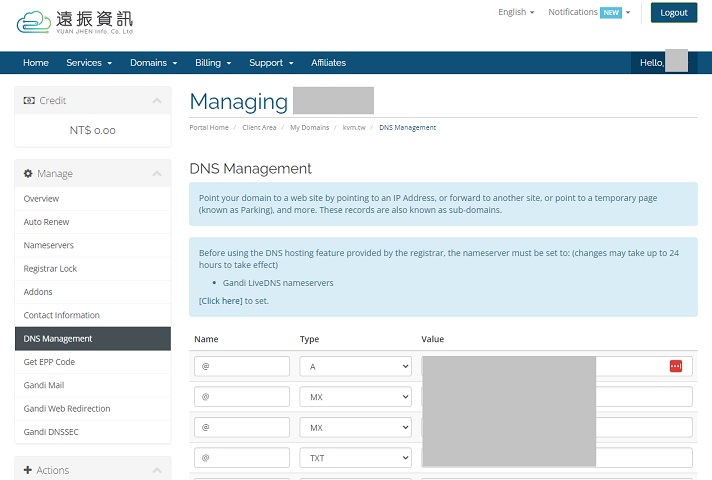 >> More information about domain registration
---