How to Get & Install an SSL Certificate? SSL Installation Guides
發佈人 Sherry Li, lastmodifiedby Sherry Li 發表於 18 7月 2023 11:16 上午
Order and Installs SSL Encrypted Certification Procedure
Get more information about SSL certificate solutions
Step1. Purchase a SSL Certificate
Please navigate to Client Area, select Services, continue to choose Order New Services, then choose SSL Certificate under Choose another category options.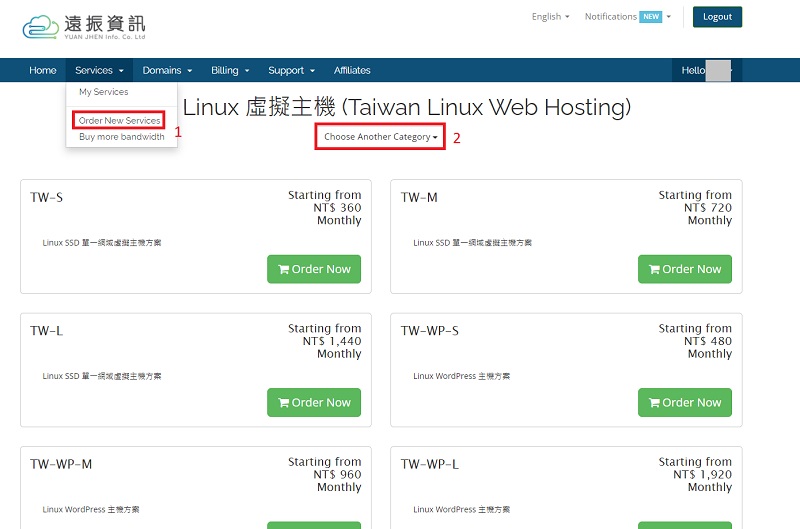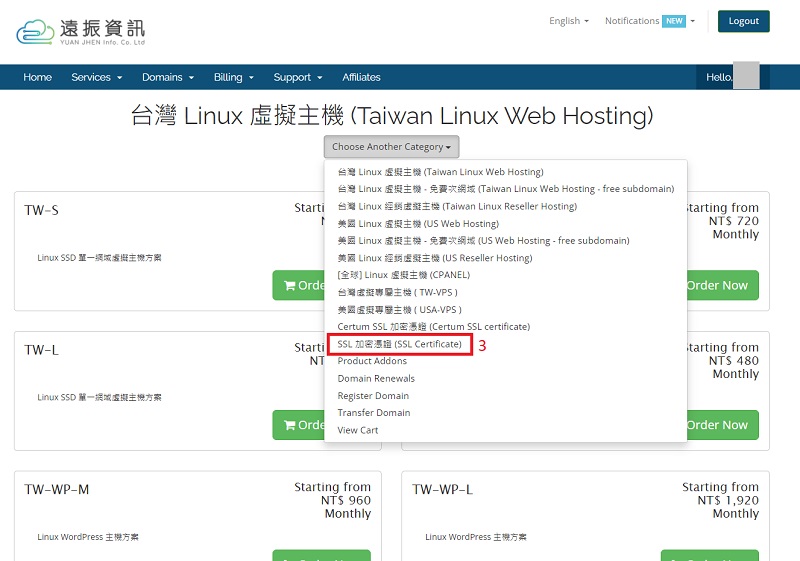 Step2. Select one type of SSL certificate
Please select 1 type of SSL certificate as your demand.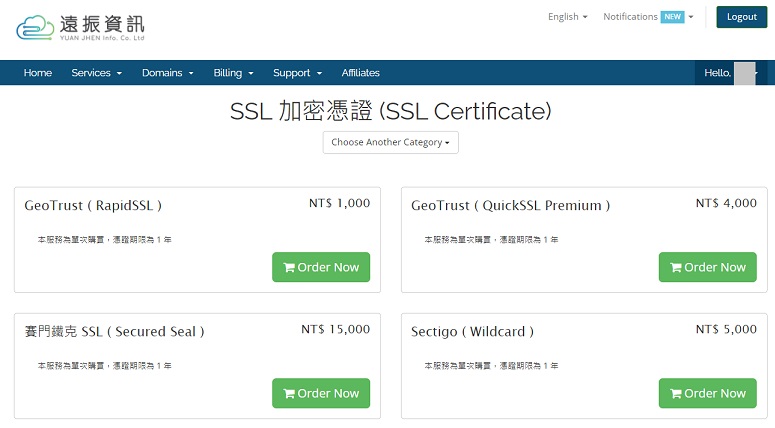 Step3. Review and confirm the order of SSL
The next step is to Review and Checkout the order, please double-check for the price, product description, and information that is correct.
Tick to I have read and agree to the Terms of Service.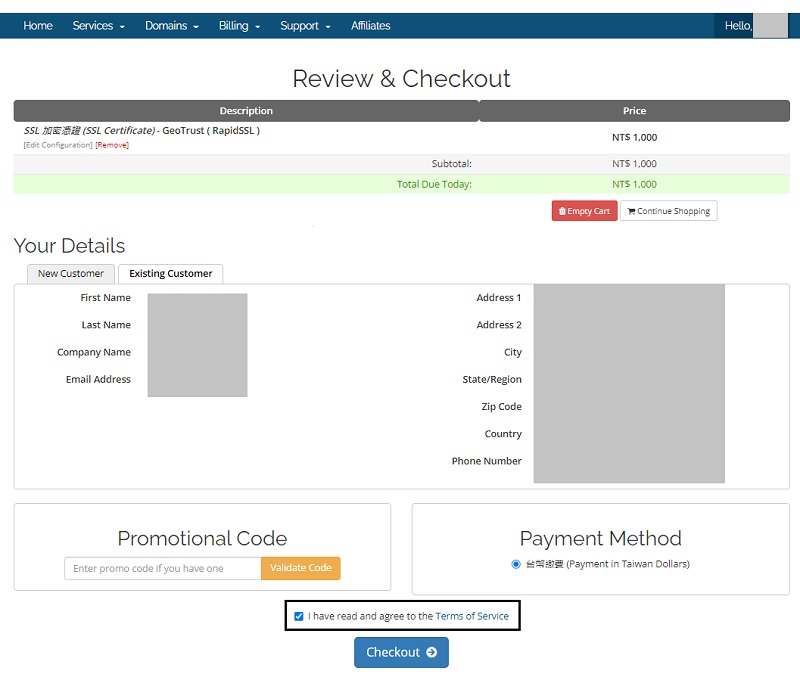 Step4. Proceed to Checkout
After completing the order, our system will generate the billing to your email address, you also can complete the payment directly from the Client Area.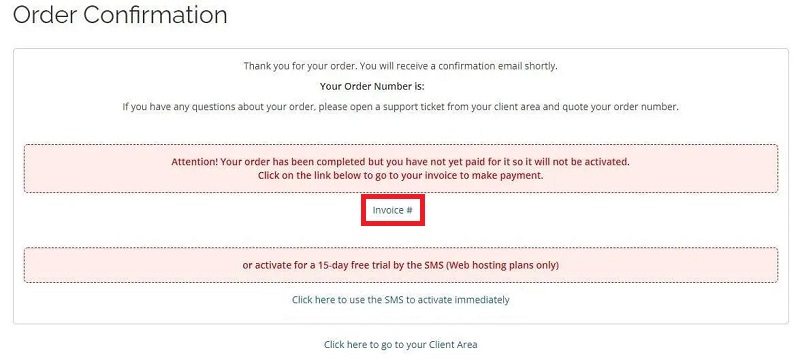 Step5. Generate CSR and Private Key to install SSL
After completing the payment SSL certificate, navigate to Client Area > Support > CSR Generator to generate CSR, fill in the correct information, and submit.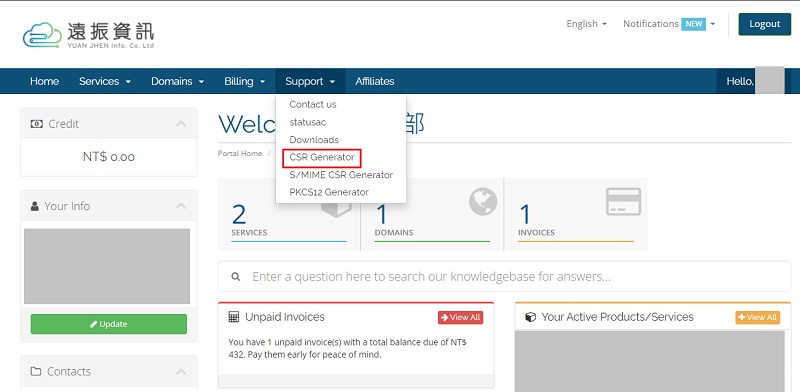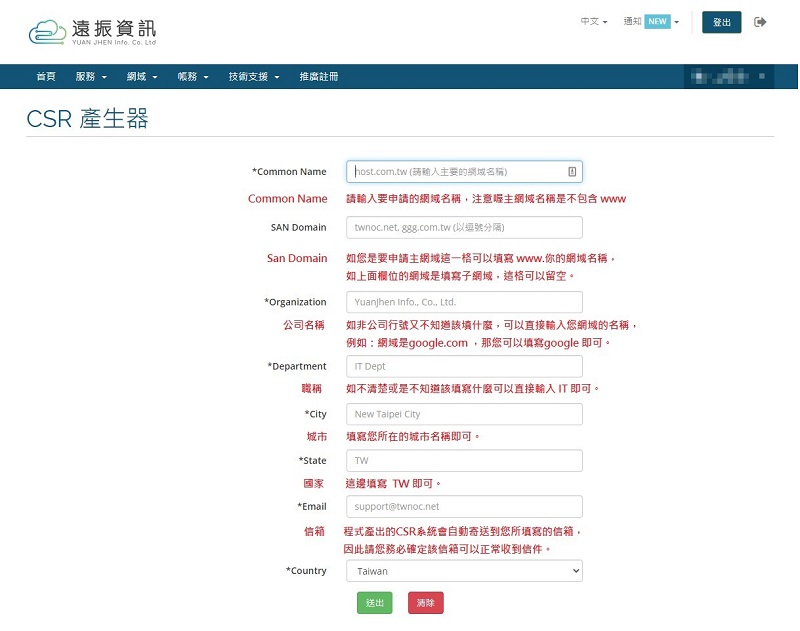 Step6. Configure SSL
Next steps, choose Services (in Client Area) > My Services > Choose your SSL certificate > Active, then Click to configure the certificate.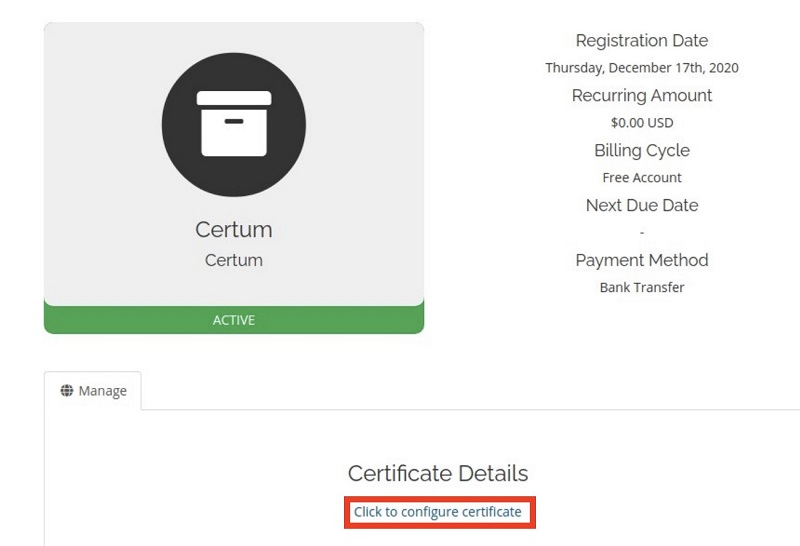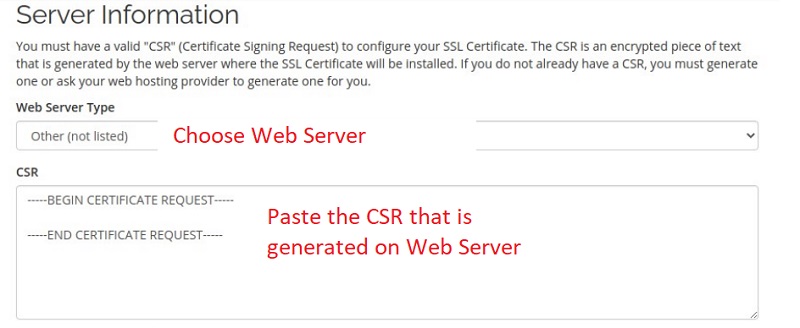 Step7. Fill in the Administrative Contact Information for SSL.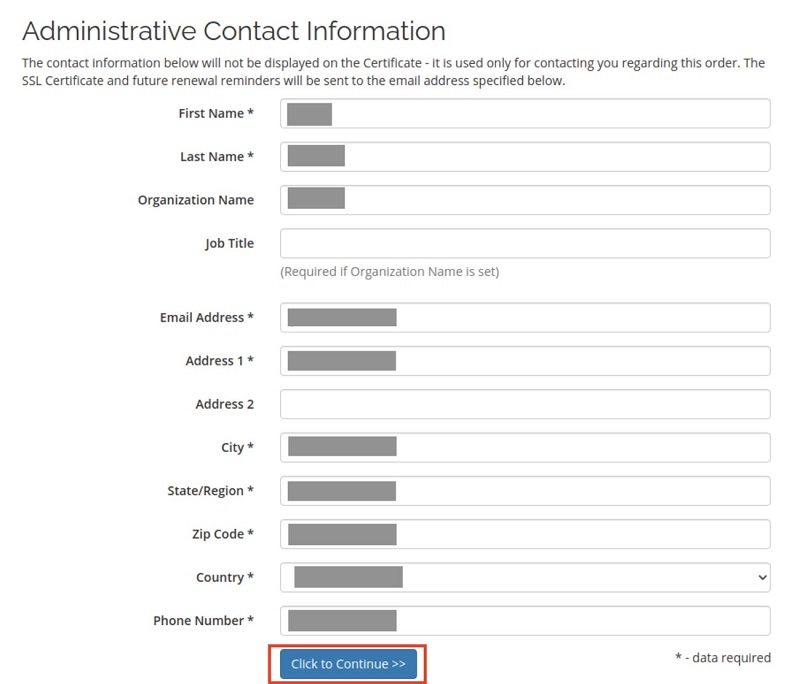 Step8. Domain verification
This page allows the certification authority to confirm that you own the domain. There are four verification methods: EMAIL, FILE, META, and DNS. Please choose one of the verification methods and click "Click here to continue" to complete the application for the SSL certificate. After the verification is completed, you can obtain the CRT and CA.

The image below is verification by email. Please click the link Verify in the letter to complete the verification operation.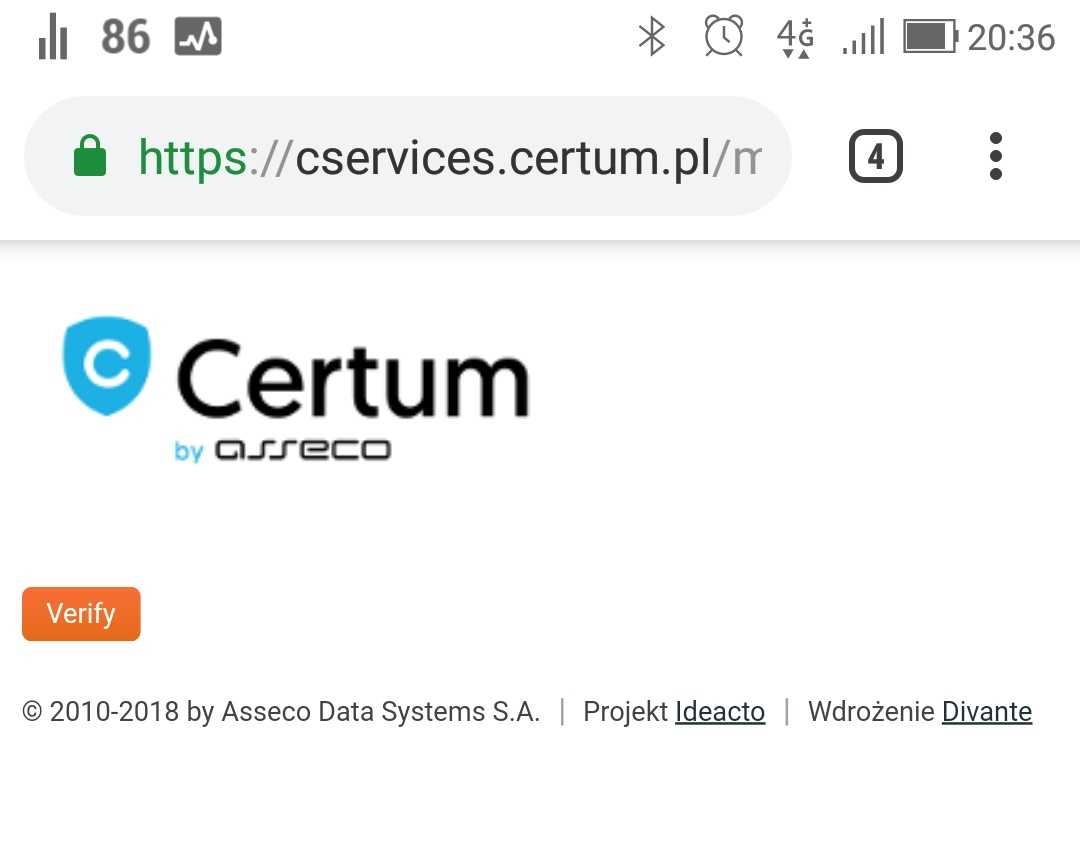 The domain has been verified.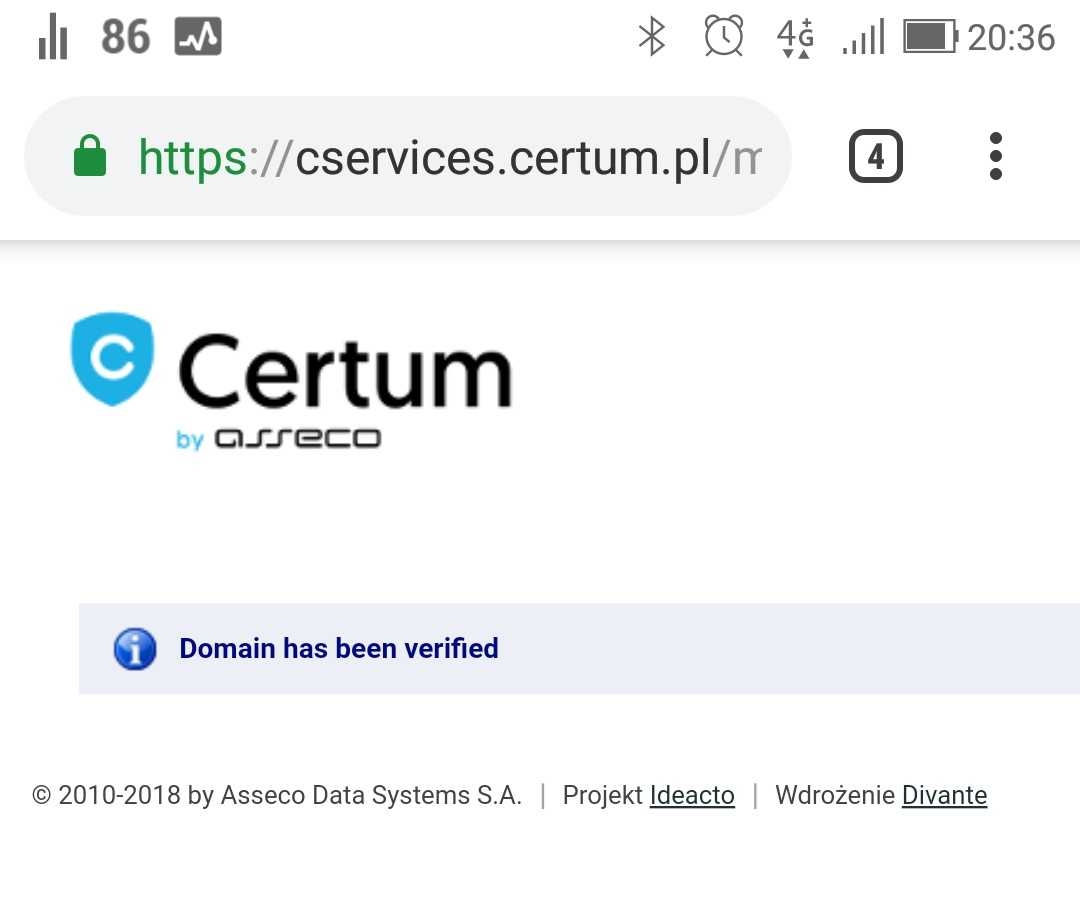 Or choose verification by DNS as the following image: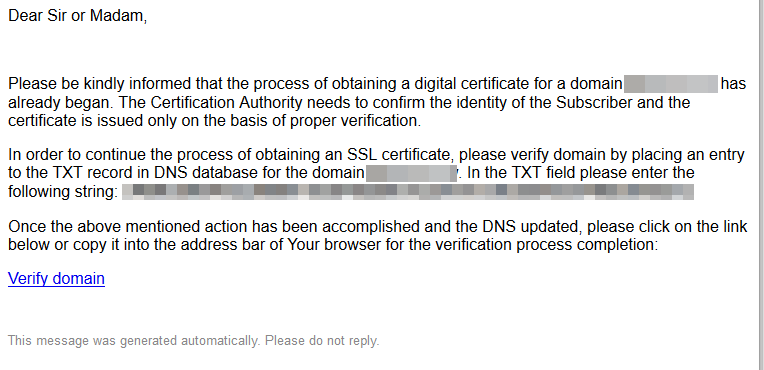 Step9. Check SSL information
You can check the SSL information as CRT and CA by login Client Area > Services > Choose SSL > Show Certificate as in the image below: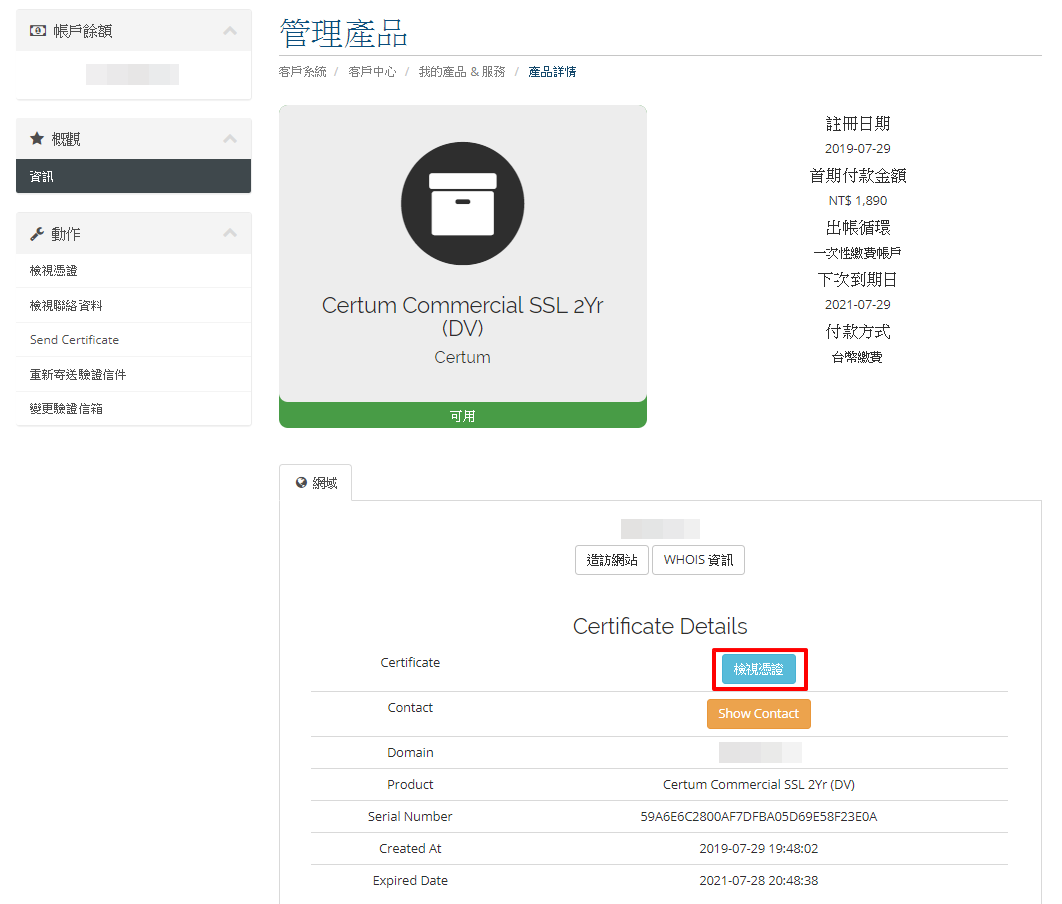 Step10. Complete the configuration
Install the CRT and CA on the Web Server by following this link https://cpanel.net.tw/ssl.html. You'll see a padlock icon to the left of the URL after completing the SSL configuration.


If the SSL certificate installation fails or the site cannot be used normally, please contact [email protected], and we will assist you immediately.
➜ Explore more SSL solutions: DV SSL (Single Domain)、DV SSL (Unlimited Subdomain)、OV SSL、EV SSL
---