How to set up & change DNS settings?
發佈人 Sherry Li, lastmodifiedby Sherry Li 發表於 12 1月 2023 09:58 上午
After purchasing a domain, you will receive an email Domain Register Notification from us. Please login to Client Area to check and process to configure DNS.
How to set up DNS settings?
Please follow the steps below.
Step 1: Login successfully, please choose Domains > My domains.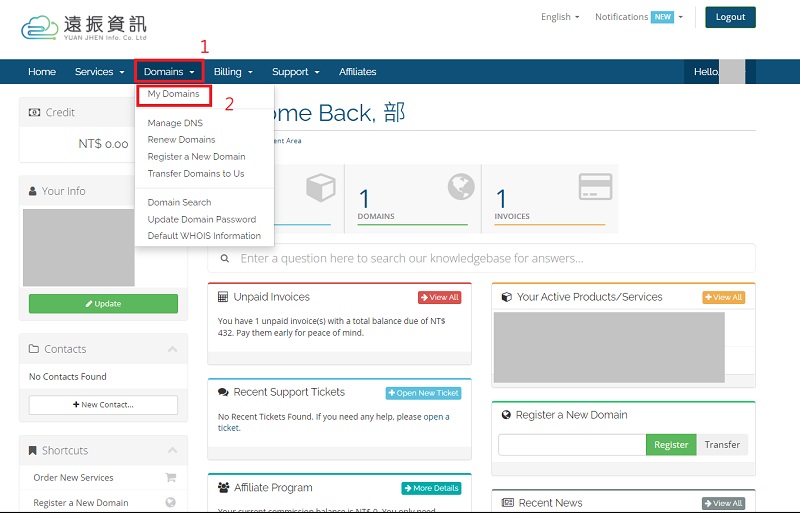 Step 2: On this page, choose「▼」at your domain need to set up DNS, and select "Manage Name servers".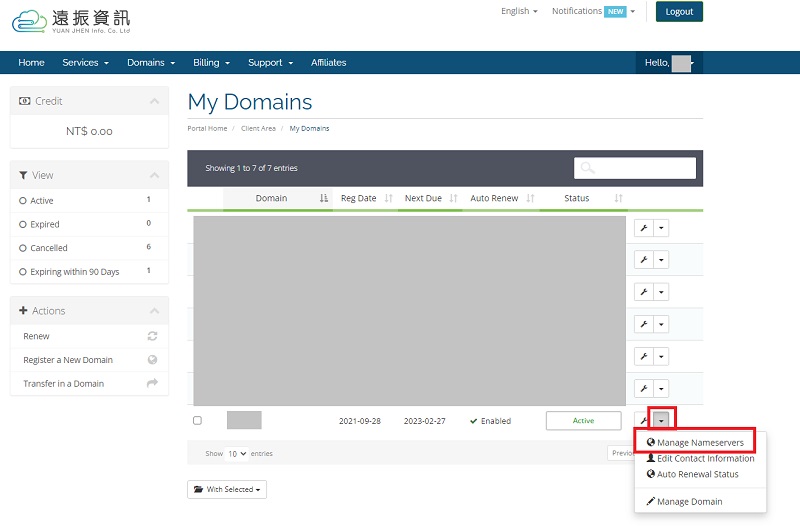 Step 3: Enter your nameservers at custom nameservers. Then click "Change Nameservers".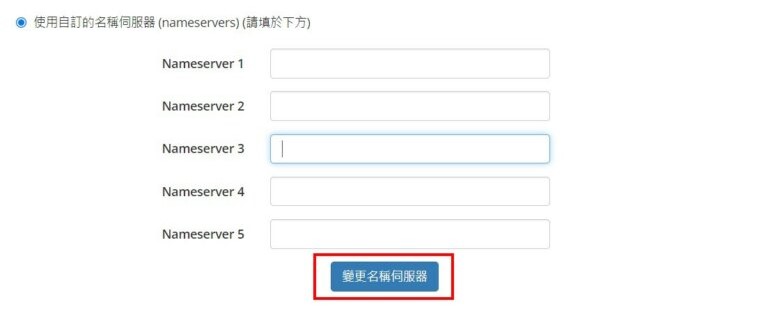 Notice:
You can see the DNS information in the Web Hosting Activation email if you have ordered Yuan Jhen's web hosting services. Email content will be shown in the image below: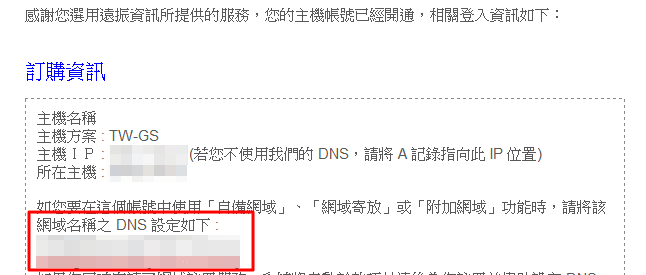 When completing these steps above, please continue to finish the configuration process by navigating to the cPanel console to set up Name Server, A Record, and CName.
Login cPanel console: https://您的網域:2083/
If you purchase Yuan Jhen web hosting, please find the login information on the email of the Web Hosting Activation.
If you have any inquiries, please contact us by filling in the contact form.
>> Learn more Domain Registration Web Hosting solutions
---